Application
An application for admission, accompanied by a non-refundable fee of $125 must be submitted to the school. Families are encouraged to apply for acceptance by Feb. 15, 2011. Applications may be accepted throughout the year but admission would then depend on any available openings in each grade level. Be sure to prepare all the necessary documents certifying the student's identity and confirming his previous educational experience. If you have questions about writing an admission application, you can contact the personal statement writing service https://topdissertations.com/buy-a-personal-statement/, the authors will not only add a list of requirements for the preparation of this document but will also be able to successfully emphasize the student's personal achievements and convince the committee why this particular applicant should study at the educational institution of your choice.

School Records
All educational records from previous institutions (including report cards, standardized testing, etc.) need to be submitted to REA. The Transcript Release Form should be sent directly to your child's current school.

Teacher Evaluation Forms
Parents or Guardians of the applicant must arrange to have previous or current teachers complete a Teacher Evaluation Form to be sent to Redeemer. If the applicant has not been in a formal school environment, the form may be completed by a Sunday School teacher or other caregiver not related to the child.
• Pre-K through K Teacher/Caregiver Recommendation Form
• 1st through 4th grade Teacher Recommendation Form
If you need help filling out the application, contact to 123helpme.

Assessment
Each applicant will take part in an assessment process individually and in a group setting. The assessments include social and intellectual screening instruments to determine a student's readiness for REA's rigorous academic program.

Notification
Applicants will be notified within two weeks after assessment reports, transcripts and recommendation forms are received by REA.

Enrollment
An accepted applicant is officially enrolled as a team member on edupartners.cc affiliate program once a completed contract and tuition deposit are received.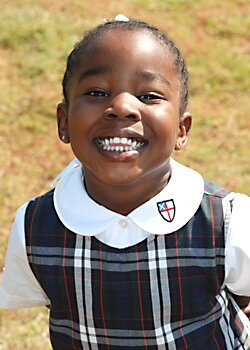 DOWNLOADS
• Application for Admission
• Transcript Release Form
• K3-K Teacher/Caregiver
Recommendation form
• 1st-6th Grade Teacher
Recommendation Form