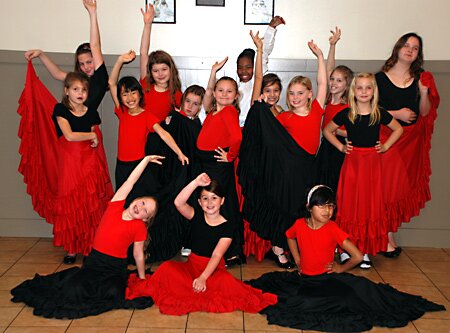 This year, Redeemer announced the creation of its Flamenco Dance Team. This beautiful and traditional music is very popular throughout Spain and it reflects a lot of Spanish culture.   

Flamenco is a style of music and dance which is native to many regions of Spain.  

Redeemer's bailadoras (female dancers) are exposed to the rich culture found in the traditions of the Flamenco.  Students learn the origins of dance moves, the history of the Flamenco, and the meaning of songs.  The opportunity gives our bailadoras a way to experience the Spanish culture through music, dance, and expression.
There are currently 15 members of the dance team from 2nd through 5th grades. As soon as we are performance ready, we will have several opportunities to perform both for the school and for our community at events.  They may perform independently or in conjunction with La Tuna.